Montgomery High School Booster Club
"The Team Behind The Team"

The athletic booster club is dedicated to raising funds for developing our athletics program.  We are committed to our student athletes, coaching staff, and trainers by promoting and being leaders in positive sportsmanship.  We encourage participation in high school athletics and are proud to give our funds to each sport program for our over 500 students participating in Montgomery athletics each year.  Our fundraising efforts can be seen throughout the campus from uniforms, athletic facilities, athletic equipment, sports equipment for special day classes, transportation, and by preserving our sports history and traditions at Montgomery High School.  "We are the Team behind the Team!"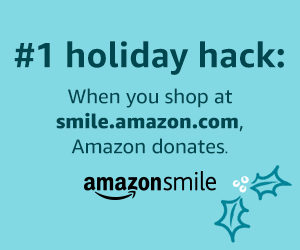 Support Montgomery High School Boosters while doing your Holiday shopping with Amazon Smile. It's so simple! When purchasing something on Amazon, just use the Amazon Smile link and a portion of the proceeds will be donated to MHS Boosters. Click on the link to get started: Amazon Smile (MHS Boosters)
Support Montgomery High School Boosters while doing your Holiday shopping with Amazon Smile. It's so simple! When purchasing something on Amazon, just use the Amazon Smile link and a portion of the proceeds will be donated to MHS Boosters. Click on the link to get started: Amazon Smile (MHS Boosters)
We are proud of our Montgomery athletic teams.  Over 500 participating athletes each year.  Take a look at your 2018/2019 Montgomery Vikings season schedules, photos and team information.
Let's Go VIKES!
Wednesday Sept. 18th, 7PM at Legends to discuss Fundraiser
Booster Meeting Oct. 7th, 7 PM in Viking Room
Jason Franci, the longtime Montgomery High School football coach for whom the Vikings' stadium is named, was synonymous with Vikings football, and Vikings athletics, for decades. Franci was the winningest football coach in the Redwood Empire. His Vikings recorded 232 wins and collected three North Coast Section championship banners in his 33 seasons at the helm.
Thank you to our Sponsors!
ACE Hardware
American Drywall
Annadel Dance/Fitness
Balletto
Barre Energy
Bear Republic Brewing
Beauty Connection
Burke's Canoe
Carr Construction
Cooperage Brewery
Daredevils & Queens
Dawn Jump - State Farm
Dick's Sporting Goods
Dolce Vita Salon
Double Decker Lanes
Eagle Distributing
Emily's Kitchen
Epicenter
FDC
FlipFlopwood shop
Freemark Abbey
Friedman Home Improvement
Gillwood's
Jessup Cellars
Joseph Cellars
Kenwood Fence
Korbel
Lagunitas
Liv Fashion Boutique
Los Tres Chiles
LP Fitness
Marietta Wine
Mary's Pizza
Me Spa
Mechanics Bank
MHS Basketball Camp
Montgomery Village
Orange Theory
Paradise Tours
Pellegrini Painting
Ray Templeton
Rebounderz
Redwood Credit Union
Regional Parks Membership
Sade Spa
Schween Realator
Seaton Wine
Smile Orthodonics
Soul Yoga
Stark's Restaurants
Tedishi Winery
Trattoria Cattaneo
Trione Wine
Trotter
Walter Hansel Wine & Bistro
Watkins Wine
Windsor Bowl
Yarborough Towing
Zumba With Roxanne