Follow Montgomery Boosters:
Apply for the Ray Templeton Montgomery Booster Scholarship!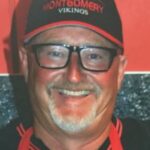 The Montgomery Booster Club is proud to offer scholarships to be awarded to male and female student athletes for 2022/2023. The purpose of these scholarships is to financially assist seniors going on to college, vocational, community college, trade or technical school as a full-time student in the fall of 2023. The Montgomery Booster Club would like to recognize those students who best exemplify the role and participation of a Student-Athlete at Montgomery High School, in their community and their support for the Montgomery Booster Club.
2 ($1,000) Scholarships for Female Athletes
2 ($1,000) Scholarships for Male Athletes
Click HERE for More Information and to Download the Application
or Apply via Google Forms:
Save $$ and Support our Student Athletes by Purchasing a Booster Card!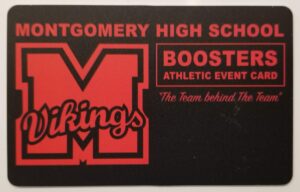 FREE admission to ALL MHS regular season HOME games (Football, Soccer, Volleyball, Basketball & Wrestling).
Discounted admission to most away games.
60% of the money goes back to the Athletic Department.
40% goes to Boosters to fund Coaches Requests and on-going projects.
$40 per Card or Purchase a Family Pack (4 cards) for $140
Click HERE to Purchase You Booster Card